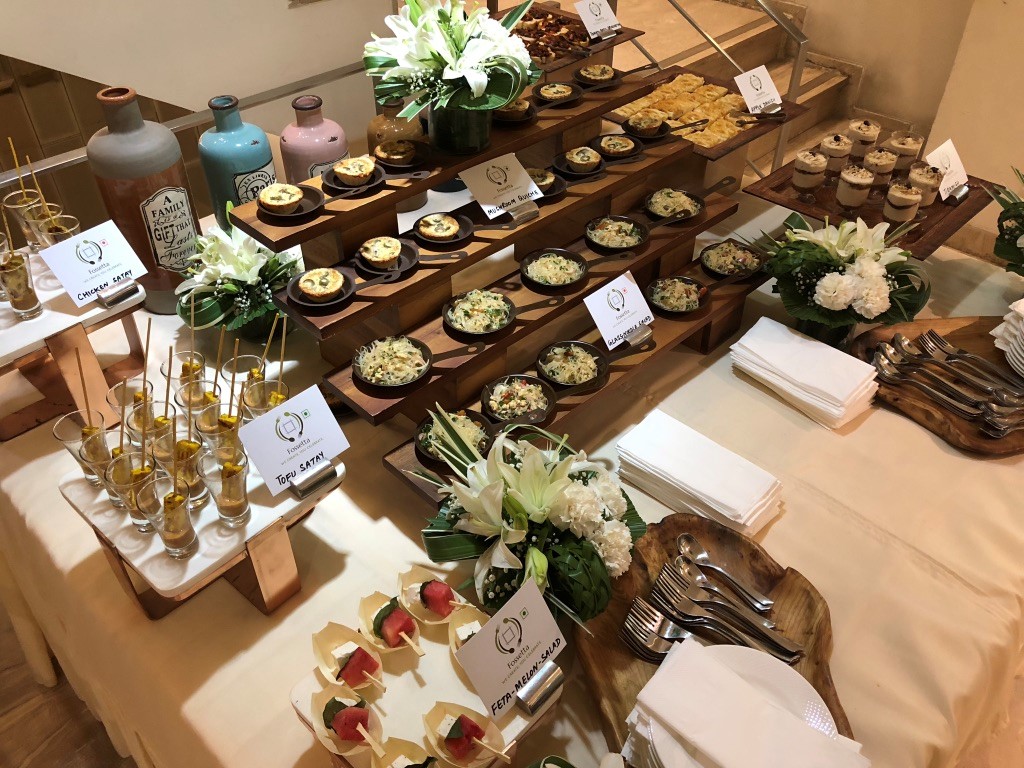 Are you looking to impress your colleagues or clients with some delicious catering? Look no further than Fossetta Gourmet Catering in Gurgaon. We believe that food is one of the most important aspects of any event, especially for corporate functions. The right food can set the tone for the event and create a lasting impression.
Fossetta Gourmet Catering is considered on the best corporate caterers in Gurgaon because we offer a wide range of options to suit any dietary needs or preferences. We use only the highest quality ingredients to create dishes that are not only delicious but also visually appealing. Our talented team of top corporate caterers will take your taste buds on a global adventure with our fusion cuisine and captivating presentations. We understand the importance of presentation, and our chefs take great care in making sure that each dish looks as good as it tastes.
We offer a range of menus that can be customized to meet the needs of your event. Our team will work closely with you to ensure that every detail is perfect, from the timing of the courses to the selection of beverages. We can accommodate small and large groups alike, so you can be sure that everyone will be well-fed and satisfied.
In short, Fossetta Gourmet Catering, as one of the top corporate caterers in Gurgaon, is the perfect choice for corporate catering. Our commitment to quality, attention to detail, and range of options make us the ideal partner for any event. So why wait? Contact us today to start planning your next corporate function!